For this I used 1/4" artist tape from the local hobby store. You can use any size you think looks good.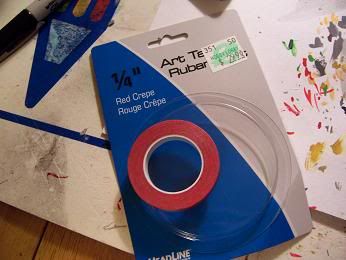 I base coated my drop pod black because that is the color I wanted, and it just so happens to be one of the two colors we are working with today. If it were going to be a different color we would first do the hazard strip area in black only for now. Then start taping up. 2 things I do here you may be questioning. First one is I don't put only where the black strips are going to be, I do it all for spacing and then come back and remove every other one. Second thing I do is I have one strip go all the way across the flap to line up the other side's strips.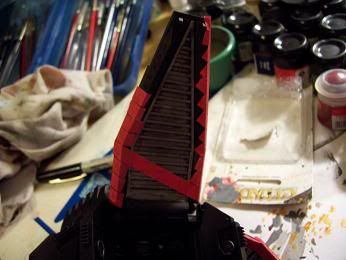 I do this to all five sides.
Then I go back and start removing every other one.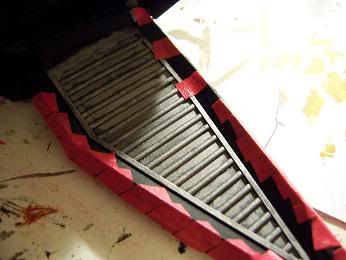 Until I have only the ones I want left.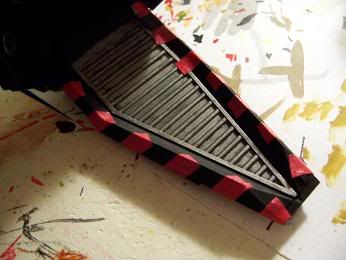 Paint, and when you have a side, a flap, or the entire thing done (your' choice), remove the rest of the tape.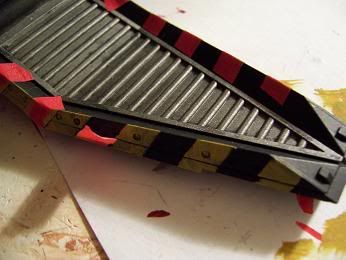 Congrats! You have hazard stripes on your drop pod.